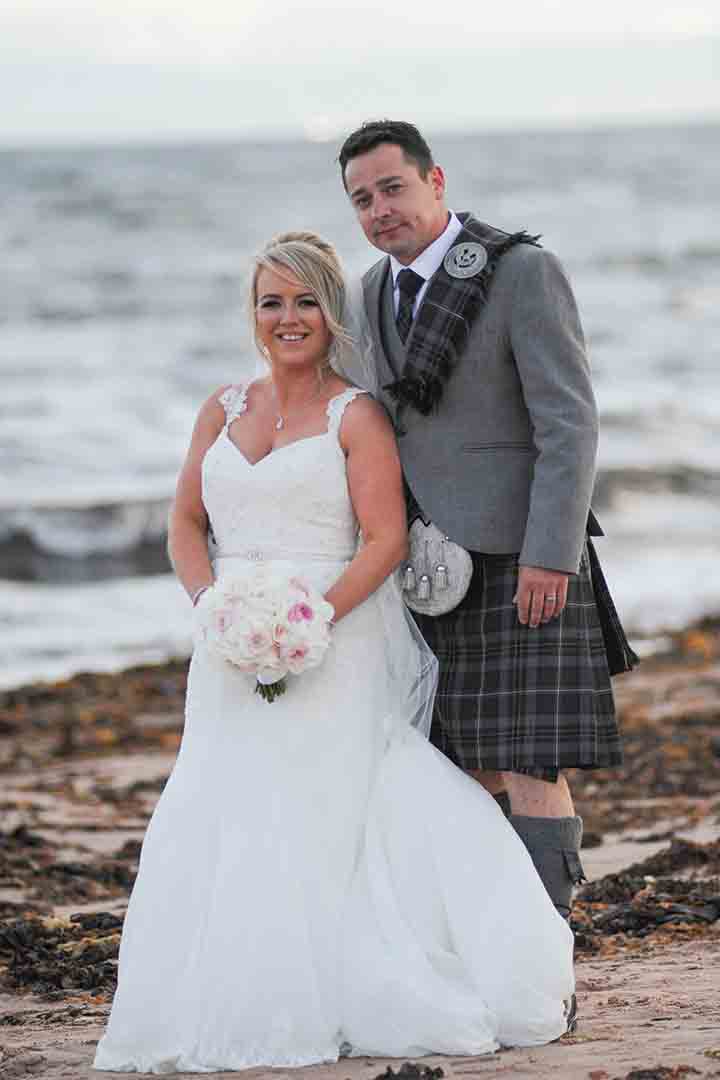 What Is The Right Price For A Wedding Photographer In Glasgow?
It's difficult to put a number on what a wedding photographer in Glasgow should be paid. When hiring a professional photographer for your wedding, it's important to have a clear idea of what you want beforehand and to expect to pay a certain amount for their services. While the least expensive option may seem tempting, it's important to consider the level of expertise and style you want in your photos, as a more affordable option may not produce the intimate, photojournalistic feel you desire. SMK Photographics is a best wedding photographer in glasgow who provides services that specializes in weddings and provides high-quality photography services. If you are interested in hiring them for your wedding photography, it would be best to contact us directly for more information on us services and pricing and contact us at 01416343741 or send emails on info@smkphoto.co.uk
1. How Much Should Wedding Photography Cost?
While it's a common belief that photographers won't break the bank for your big day, the truth is that we can easily end up being one of the most pricey components. Many online resources recommend allocating between 10 and 15 percent of your budget to photographs.There are quite a few inquiries, so we will attempt to you. 10-12% of your total cost? Wow, that's a large portion! If money is already tight, the total could be substantially higher. If you work with SMK Photographics then you do't feel that your money is wasted.
2. Where Do Wedding Photographers Get Us Pricing?
Wedding Photography is like running any other kind of company. We are wondering what factors go into determining a photographer's rates. Compairing others photography we provide better facilities for wedding photographics. Your greatest bet for success is to study us offerings down to the last detail and then provide something either comparable or different to make your business model stand out from the crowd. When seeking clients, some photographers may have specific preferences in mind. If you run a photography business, say for weddings or family portraits, and many of your customers live near your studio, by all means, make the most of this! If not? In such cases, we need to get resourceful and think of other ways to make money, such as offering commercial photography (to aid local businesses with marketing) or ancillary services (such as video editing).Finding the photographer's pricing structure is a terrific method to discover more about us. We adding packages from many photographers include an album, prints, and sometimes even a USB drive. You can find an extensive range of information and resources that will provide you with everything you need to know from our website: https://www.smkphoto.co.uk Also visit GMB Profile : https://g.page/r/Cd1QASVukU9uEBA
3. What's Included In A Wedding Photography Package?
It's not easy to pick a photographer to capture your wedding day. Photographers' rates and the services we provide in packages might vary widely. Depending on whether or not we provide coverage for anything other than the morning preparations and evening celebrations, some only provide full-day packages, while others will allow half-days at an additional cost or include it with us full price of service. When booking transportation services like limousines for your wedding, it's important to ask if the price includes travel time beyond a one-hour radius of your ceremony venue, as this can result in additional fees for things like tolls and parking.
The Wedding Album
The majority of wedding photographers include albums in us collections. An album commemorating your event is included as part of the deal and it's not just for the nostalgic. Any couple can benefit from using wedding albums to record us special day, as well as share those memories with future generations. As a result, you not only receive high-quality images but also valuable artefacts that will serve as reminders of special times long after we have been forgotten. On our website, you will find detailed information about our professional wedding photography services, complete with high-quality images of our work. Additionally, we are committed to providing our services at reasonable rates, so you can enjoy all the benefits of our exceptional photography while staying within your budget. For more you can visit our social media pages : Facebooks: http://www.facebook.com/smkphotographicsglasgow Instagarm: https://www.instagram.com/smk_photographics Linkedin: https://uk.linkedin.com/in/steve-mckenna-77894838 Youtube: https://www.youtube.com/channel/UCafFcDwEKbug1pIro-pkqmQ