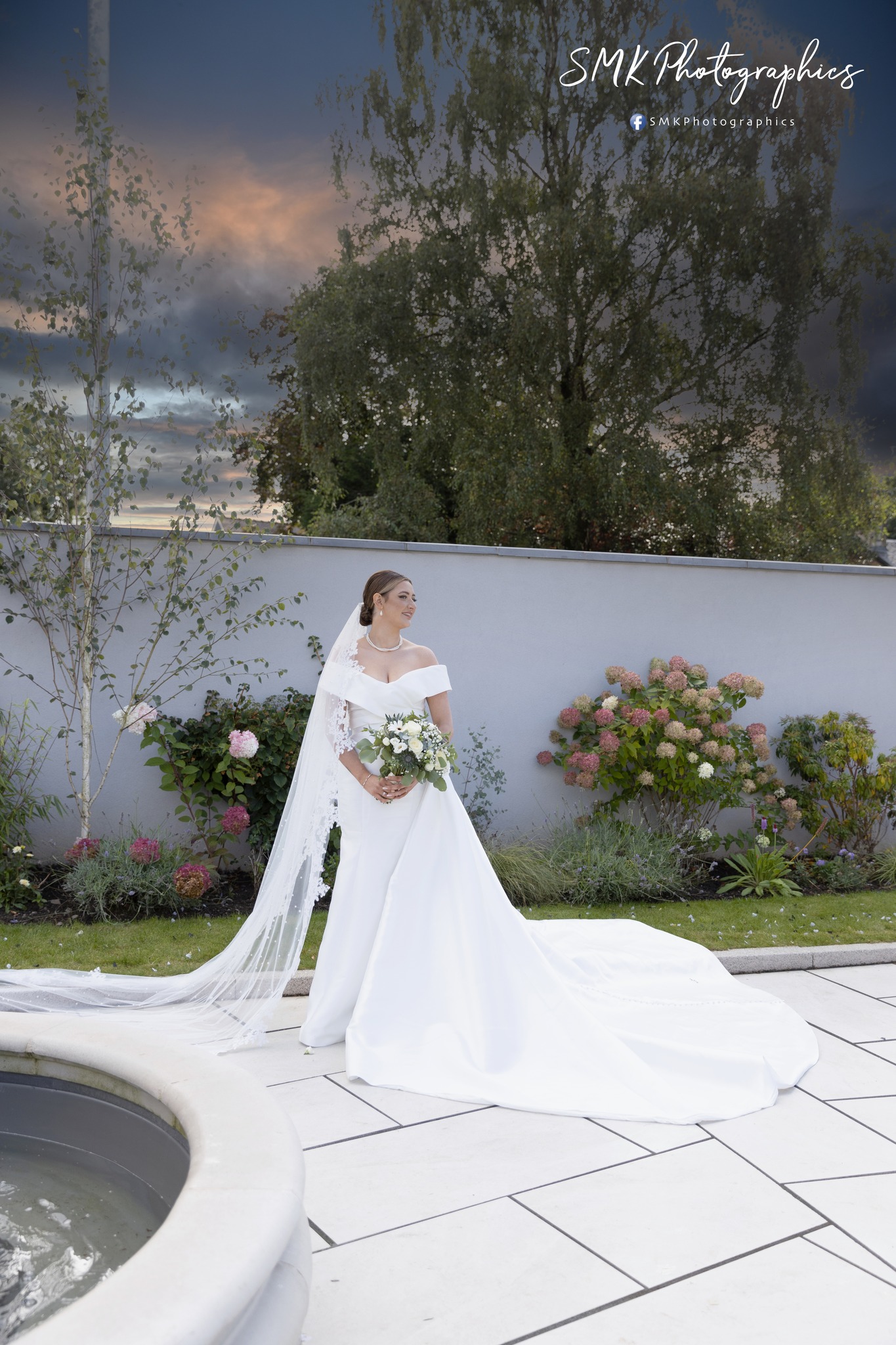 SMK Photographics: The Best Wedding Photographer in Glasgow
If you're looking for a professional wedding photographers in Glasgow, then look no further! Our experienced photographer – Steve and Teresa will capture every special moment of your big day with stunning photos that you'll cherish for years to come. We understand the importance of this once-in-a-lifetime event and strive to provide exceptional service and quality results. With our state-of-the art equipment and creative eye, we are confident that your wedding photos will be something truly special.
Best Wedding photographers are an important part of the day, as they capture all of those special moments that you and your partner will remember for years to come. They take an action shot throughout the pre-ceremony preparations, ceremony, and reception. Additionally, they'll also take posed photos with you both together with family members and wedding party members so that everyone is included in these lasting memories.
Capture Your Special Day with SMK Photographics - Professional, Creative and Timeless Wedding Photography
SMK Photographics is an experienced and professional wedding photographer based in Glasgow that offers creative and timeless photos. They specialize in capturing the essence of a couple's special day and use a combination of traditional and contemporary photography styles. They have over 30 years of experience and have received many positive reviews from their satisfied customers and to check what people says about him, visit his GMB Profile of SMK Photographics. They provide a range of packages to suit different budgets, and offer additional services such as Baby Photography, School & Nursery Photography, on-site prints, digital retouching and editing, and custom albums. SMK Photographics is an excellent choice for couples looking for high-quality wedding photography.
Capture Timeless Memories with the Best SMK Photographics
SMK Photographics will capture the essence of a couple's special day in an artistic and timeless way. Also, they should be able to use creative angles and lighting effects to create stunning and unique photos. They should be able to direct and pose couples in a way that highlights their personalities, while still being natural. Additionally, the best wedding photographers of SMK Photographics will be able to capture the beauty and elegance of the venue, as well as any special decorations or details. SMK Photographics should also be able to use digital retouching and editing to perfect their images, creating a truly stunning and memorable collection of photos that will last a lifetime. Example some pictures
Why Choosing an Experienced Wedding Photographer is Essential for Lasting Memories?
Choosing a wedding photographer is an important decision for many couples. The Best Wedding Photographers will be able to capture all of the special moments of your wedding day, creating lasting memories that you can look back on for years to come. A wedding photographer should be able to provide you with beautiful, creative images that capture the essence of the day. They should also be able to work with you to create a package that suits your budget and meets your needs. Additionally, it is important to choose a photographer who is experienced in wedding photography and has a good understanding of lighting and composition to ensure that your photos look professional and beautiful. So, don't waste time contact us today on 01416343741 or email us at info@smkphoto.co.uk
One can also visit our website and get a free quotation from our website – www.smkphoto.co.uk/
You can simply enjoy your wedding -
You would not have to worry about all the important moments being captured or not. You can just enjoy your wedding and stay for all the moments to get captured. And not only will you, all of your important family members also be captured by a professional hand. SMK Photographics has been a professional shooter in Glasgow since 1990 and it's substantially known for stylish marriage photography covering Glasgow, Lanarkshire & Central Scotland also 30 + years of experience and professional team members make us the best wedding photographer In Glasgow. Contact us for a free quotation.
So, make sure when you hire a professional photographer to capture the beauty and memories of your wedding day. You only have one chance to capture your special day, so it is important to take the time to find the right photographer for you. Consider different styles, prices, packages, and people to find the perfect match for your day. Investing in a professional photographer is a worthwhile investment as you will have timeless photos that will tell the story of your wedding day, and that you can cherish for years to come. You can also visit SMK Photographics Portfolio to see his previous wedding photographs.