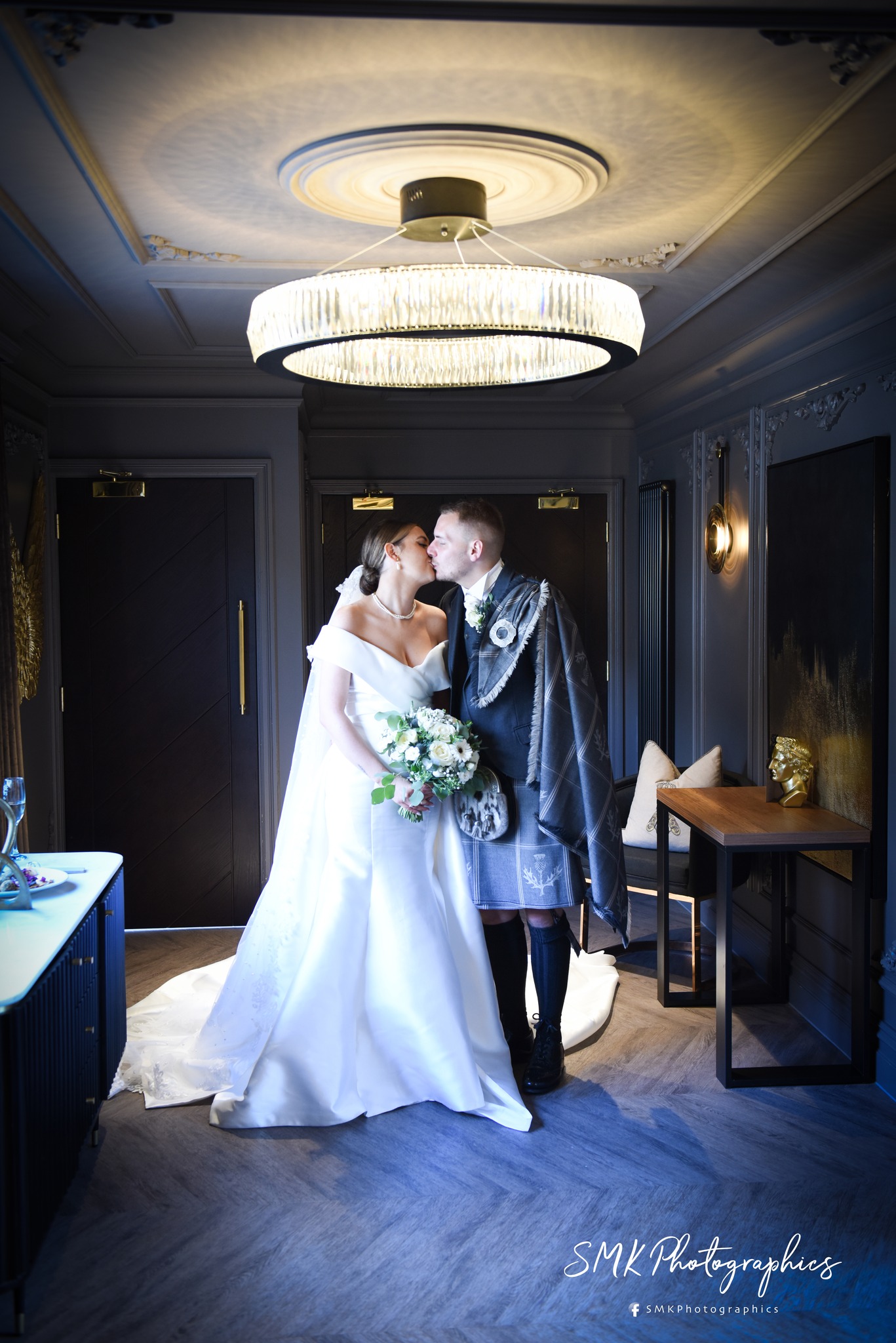 A Comprehensive Guide to Wedding Photography in Glasgow
The art of wedding photography goes beyond technical skills and equipment. It's about understanding the dynamics of human emotions, anticipating the fleeting moments, and being able to tell a compelling story through images. It requires a keen eye for detail, an intuitive understanding of light and composition. A wedding photographer is not just a documentarian but a visual storyteller, and the images they create should evoke the same emotions years down the line as they did on the wedding day.
Importance of Hiring a Professional Wedding Photographer
A professional photographer brings not only technical expertise and artistic vision to the table but also a wealth of experience in navigating the complexities of a wedding day. Moreover, they understand the gravity of the occasion and approaches the task with the reverence and sensitivity it deserves. Book them and get a peace of mind.
Finding the Perfect Wedding Photographer in Glasgow
Finding the perfect wedding photographer in Glasgow is a crucial step in ensuring that your wedding day is impeccably documented. With the myriad options available, it's essential to conduct thorough research on google or business directories. One of the most effective ways to start your search is by seeking recommendations from friends, family, or see their testimonials.
Many professional photographers showcase their work on websites and social media platforms, allowing you to get a glimpse through their strong portfolio.
When researching potential photographers for your wedding, it's crucial to schedule in-person meetings or virtual consultations to get a sense of their personality, working style, and overall professionalism. The rapport between the couple and the photographer is instrumental in ensuring a seamless and comfortable experience on the wedding day. Additionally, discussing the photographer's approach to capturing weddings in Glasgow and their familiarity with the city's unique locations can provide valuable insights into their understanding of the local landscape and their ability to leverage it for stunning photographs.
Tips To Get Stunning Wedding Photos in Glasgow
Here are some tips that can enhance the visual allure of your wedding photographs and ensure that they encapsulate the essence of the city while celebrating your love story:
1. Leverage the City's Architectural Splendor: Glasgow's architectural heritage is a treasure trove of stunning backdrops for wedding photographs. Whether it's the majestic facades of historic buildings or the sleek lines of modern structures, incorporating the city's architectural splendor into your wedding's photographs can add a timeless and elegant dimension to the visual narrative.
2. Embrace the Cultural Tapestry: Glasgow's vibrant cultural scene, from its street art to its music venues, offers a dynamic and eclectic backdrop for photographs for the wedding. Incorporating elements of the city's cultural tapestry into your photographs can infuse them with a sense of urban flair and celebrate the city's creative spirit.
3. Seek Diverse Locations: Glasgow boasts a diverse array of locations, from historic landmarks to hidden gems waiting to be discovered. Exploring the city's varied landscapes and seeking out lesser-known locations can add depth and variety to your photographs, creating a visual narrative that is as diverse and enchanting as the city itself.
4. Embrace the Weather: Glasgow's weather, can add a dramatic and atmospheric quality to your wedding photoshoot. Embracing the city's weather can make the photographs looks more natural and aesthetic.
By incorporating these tips into your wedding photography in Glasgow experience, you can create a memorable moment which will cherish forever. They have their Photobooth hire in Glasgow.
Factors to Consider When Choosing a Wedding Photographer
Choosing the right wedding photographerentails considering several key factors that can significantly impact the outcome of your wedding photographs. Every photographer has a distinct style and vision for their clicks, ensuring that their aesthetic sensibilities complement your preferences.
The photographer's approach to client communication and collaboration is also a crucial consideration. A professional photographer should be attentive to your vision, receptive to your ideas, and proactive in offering guidance and creative input. Clear and open communication is key to ensuring that the photographer understands your preferences, anticipates your needs, and is able to seamlessly integrate their creative vision with your personal narrative.