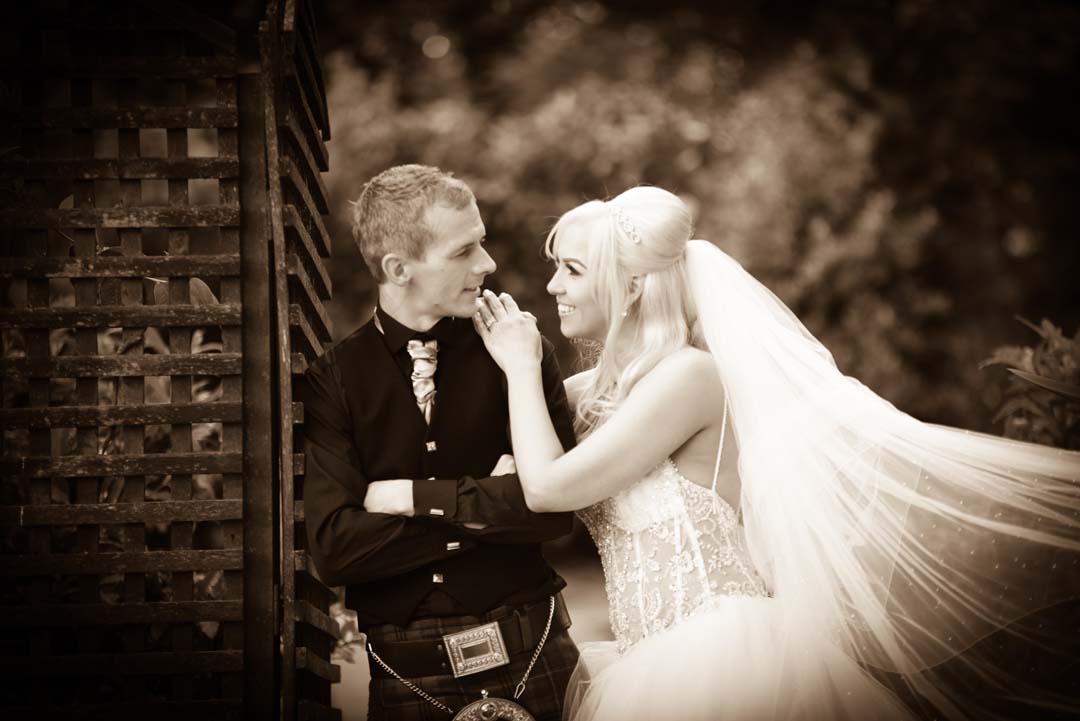 Natural Outdoor Wedding Photography in Glasgow
With an emphasis on sincerity and emotions, natural outdoor wedding photography in Glasgow typically entails catching unguarded moments in an outdoor setting. The intention is to establish a calm, natural setting where the pair and our loved ones can take in the surroundings and each other's company. Wedding Photographers in Glasgow who specialize in this style of photography want to capture the couple's unique personalities and surrounding natural beauty to convey the story of our special day through pictures. This kind of photography is a fantastic method to make enduring, lovely, and significant memories. SMK Photographics is a Glasgow-based professional photography company, specializing in wedding photography and portrait photography. Also, we prove our services in baby photography, family photography and school & nursery photography etc. We offer to look for natural and authentic wedding photography in Glasgow. See below how we offer our services
1.The benefits of natural light photography techniques for outdoor shoots
Using natural light photography techniques for outdoor shoots has several advantages, including giving photos a more authentic and natural appearance, capturing minute variations in light and shadow for deeper shadows, and avoiding the harsh artificial lighting that can occasionally be present in indoor settings. Natural light can also help the subjects feel more at ease and comfortable, which will help us unwind and be more authentic in front of the camera. SMK Photographers that use natural light have more creative freedom because we can experiment with various times of day and lighting conditions to produce distinctive and eye-catching images. In general, using natural light photography methods can result in stunning and genuine outdoor photos that truly capture the beauty and essence of the surroundings.
2.Examples of outdoor locations in Glasgow that is ideal for wedding photography
Many outdoor settings in Glasgow are perfect for professional wedding photography in Glasgow, each providing a special and beautiful background for capturing special moments. Glasgow Green is well-known for its vast parklands, fountains, and historical landmarks, which offer various breathtaking photo possibilities. Another preferred location for wedding photos is the Botanic Gardens, with its lovely gardens, elegant glasshouses, etc. SMK Photographics captures the beauty of outdoor settings in Glasgow, We are the perfect choice for your wedding photography. SMK Photographics can help you create lasting memories in your breathtaking locations on your wedding day.
3. Tips for creating a relaxed and natural atmosphere during the photo shoot.
Techniques for fostering a laid-back and natural atmosphere during a photo session can make subjects feel more at ease and genuine in front of the camera. Before the shoot, make an effort to get to know your targets and learn about our personalities to build a rapport with them. We might feel more at ease as a result, and the relaxed might become more laid back. As the session progresses, the photographer can offer suggestions for activities or poses that feel natural to the subjects to make us feel more at ease and unposed. To create a setting that feels organic and true to the subjects' personalities, it's crucial to pay attention to the setting's specifics, such as the lighting and backdrop. If you want to more you can visit our website: https://www.smkphoto.co.uk also you can call us at 01416343741 or send a message on info@smkphoto.co.uk
4. Advice for couples on how to prepare for an outdoor wedding photoshoot
Couples can help ensure that the day goes easily and that we get the best results by following advice on how to get ready for an outdoor wedding photo shoot. Planning for the weather and packing the proper clothing and accessories, such as sunscreen, hats, and jackets, as needed, are essential. SMK Photographics is crucial to cooperate with the photographer in selecting the best spot and time of day for the shoot based on lighting and other aspects. Couples should make plans for possible hazards or obstacles at the location of the shoot.
5. Strategies for capturing candid and emotional moments throughout the day.
A Wedding photographer in Glasgow is more than just taking posed pictures; we can also catch natural, heartfelt moments that will last a lifetime. We can employ specific tactics to accomplish this. One such tactic is to keep an eye out for the couple's and our visitors' organic interactions and feelings. Additionally, it is critical to establish a rapport with the pair and other guests to create a laid-back environment that promotes these sincere moments. A camera with quick autofocus and high-speed shooting, for example, can help photographers catch these.
6. The importance of choosing a photographer with experience in outdoor wedding photography
The natural lighting and gorgeous scenery make outdoor weddings particularly lovely. Wedding photos were taken outside; however, this presents a special set of difficulties. Picking a photographer with expertise in outdoor wedding photos is therefore crucial. Such a photographer would understand how to make the most of available light, forecast changing weather conditions, and manage challenging lighting circumstances. SMK Photographers will be able to recommend the best outdoor settings and places for your wedding photography. We have a skilled outdoor best wedding photographer in Glasgow who will be able to record the natural, candid moments that take place during an outdoor wedding, giving you a way to look back on the day and remember those memorable moments for years to come.
7. Examples of successful natural and relaxed wedding photo shoots in Glasgow
We are now providing our services for natural and laid-back wedding photography, which is growing in popularity. A feeling of intimacy and connection between the couple and our surroundings is usually created, as well as candid moments and emotions. You might want to browse the portfolios:: of wedding photographers in Glasgow from satisfied customers to find examples of effective natural and carefree wedding photography. We always work according to the convenience of our customers and the advantage of custom is the biggest for us. You check our customer reviews and also visit our social media sites,
Facebook : http://www.facebook.com/smkphotographicsglasgow
Instagram: https://www.instagram.com/smk_photographics
Linkedin:https://uk.linkedin.com/in/steve-mckenna-77894838
Twitter :https://twitter.com/smkphotographic
Also, you check our Google My Business : https://g.page/r/Cd1QASVukU9uEBA