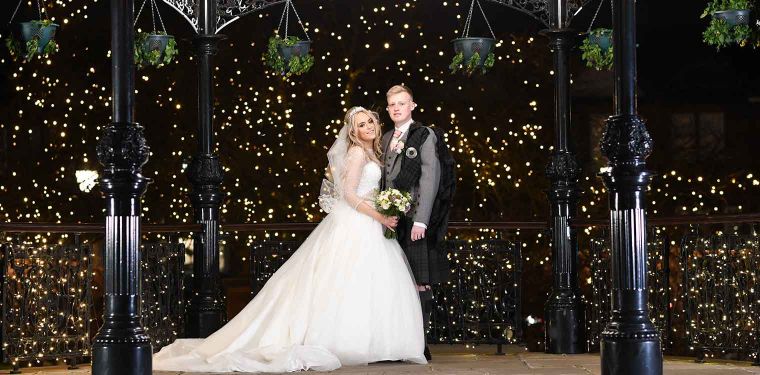 SMK Photographics | Best Wedding Photographer near Glasgow
SMK Photographics is a best wedding photographer near Glasgow, Scotland, with over 30 years of experience and an eye for capturing the special moments that make a wedding day truly special. Our services include wedding photography, baby & family photography, and more so that you can preserve those special memories for years to come. In addition to capturing the most beautiful moments of your special day, we also provide stunning photos of the us Wedding & Event Venue and its guests, allowing you to look back on those moments with fondness. We are dedicated to capturing the unique moments that make your special day one you will never forget so that you can look back on your wedding day with joy and appreciation for years to come.
1.Creating Lasting Memories of Your Special Day
Professional Wedding Photographers can help make your day even more memorable and special. We can of the day. SMK Photographics can be sure that your special day will be remembered for years to come. Capture the unique moments of the day that you won't want to forget. Also, we use our expertise and knowledge of light, composition, and timing to create beautiful and unique photos that will last a lifetime. We are also able to help create a look and feel that is unique to your event and capture the emotions.
2.Capturing the Beauty and Emotion of a Wedding with Creative Photography
The creative wedding photographer can use our skills and expertise to create stunning wedding photos that capture the beauty and emotion of the occasion. We can incorporate elements of landscape photography, architecture, interior design, event planning, and storytelling to create unique and memorable images. By using the right lighting, angles, and props, a creative wedding photographer can create stunning images that will last a lifetime. Additionally, we can capture records of the ceremony, the bridal portraits, and the post-wedding activities such as the reception. For the best wedding photography website, you can check our website www.smkphoto.co.uk and contact us at 01416343741 or send an email on info@smkphoto.co.uk
3.Finding the Perfect Wedding Photographer: Understanding the Pressure to Capture the Best Shots and Create Beautiful Images
Yes, there is pressure on wedding photographers to capture the best shots and create beautiful images that the couple will cherish for a lifetime. As such, couples should look for experienced photographers who understand the importance of capturing the right moments and have the necessary skills and equipment to do so. Additionally, couples should also give the photographer a clear brief of what we want to be captured and discuss our expectations beforehand. That way, the photographer can ensure that we will be able to deliver the kind of photos that the couple required. Photographers should develop a set of photography skills and abilities that will enable them to create visually creative images that appear larger than life. We must also be aware that if something goes wrong, there will not be a second chance. It is therefore important for photographers to hone our skills to be able to deal with issues quickly and efficiently in a high-pressure environment. Additionally, to protect themselves from legal disputes, photographers should always acquire a formal contract with our clients. This contract should include a detailed description of the work to be done, the rights and responsibilities of each party, and any costs or fees associated with the project. Furthermore, it should include a clause specifying that the photographer retains ownership of the images and that any use of the images by the client must be agreed upon in writing. We assured you that if you choose SMK Photographics you feel you did not waste your money.
4.Capturing Special Moments : The Importance of Professional Wedding Photography
Wedding photography is a special type of photography that documents the events of a wedding day. It is typically done by a professional wedding photographer in Glasgow to capture the moments of the wedding, from the couple's preparation to the reception, and all the special moments in between. It is important for preserving the memories of the wedding day, and for providing the couple with beautiful photos to look back on in the future. Additionally, wedding photography is a great way to create art from the special moments of the day and to capture the emotions and connections between the couple and our guests. It is true that social media platforms offer a wealth of information and can be a great way to stay connected with friends, family, and businesses. However, it is also important to be aware of the potential downsides of social media, such as the spread of misinformation and the negative impact it can have on mental health. Moreover, not all social media platforms are equally suited to every business, so it's important to consider which platforms will work best for your specific needs and target audience. That being said, social media can be a very valuable tool when used properly and in conjunction with other marketing efforts.