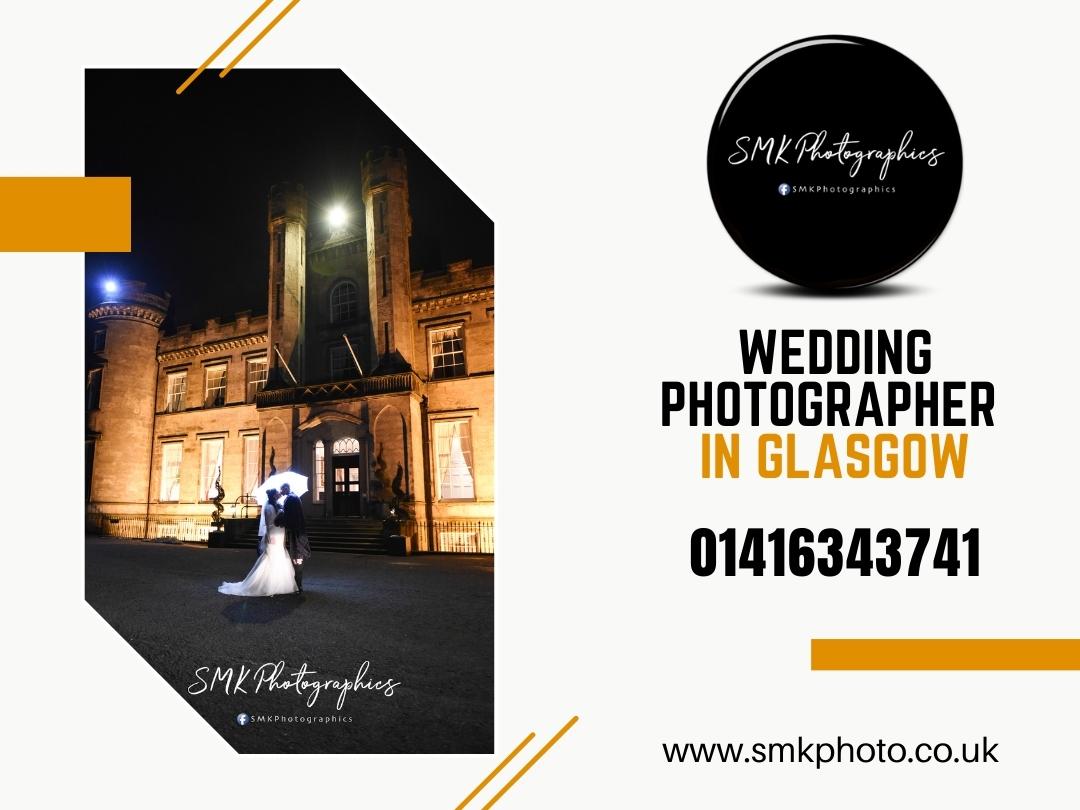 Professional Photographers in Glasgow
Glasgow having a heap of stunning locations and captivating moments waiting to be captured through the lens of a skilled photographer. Whether it's the iconic architecture, picturesque landscapes, or the lively street scenes, Glasgow presents endless opportunities for photographers to showcase their artistry. Photographers in Glasgow, make their unique perspectives, and the beauty they unveil through their cameras and experience.
The Rich Photography Culture in Glasgow:
From renowned professionals to enthusiastic amateurs, the city embraces photographers of all levels, providing inspiration and opportunities to grow their craft. The supportive atmosphere encourages collaboration, fostering creativity and innovation within the photography community.
Exploring Glasgow's Photogenic Landmarks:
Glasgow is home to numerous landmarks that serve as perfect backdrops for photographers. The iconic Glasgow Cathedral, with its Gothic architecture, offers a stunning subject, while the Kelvingrove Art Gallery and Museum presents a blend of art and history. The Clyde Arc bridge and the vibrant street art found throughout the city add an urban edge to Glasgow's photography scene.Citizens can also view what customer or client talking about them, I mean reading their reviews and understanding the quality of a photographer in Glasgow.
Capturing the Essence of Glasgow's Neighborhoods:
Beyond the landmarks, Glasgow's neighborhoods offer a rich tapestry of culture and diversity that photographers can capture. From the trendy West End with its bohemian vibe to the historic Merchant City and the charming lanes of the city center, each area has its own unique character waiting to be immortalized in photographs. People can see some galleries work here of different photography style.
Embracing Glasgow's Festivals and Events:
Glasgow hosts a variety of festivals and events throughout the year, photographers in Glasgow having endless opportunities to capture the energy and passion of the city. From beautiful aesthetic weddings to baby and nursery photography, photographers can really show their talent. Family Photography is also one of the most used services here.
The Role of Photography in Promoting Glasgow:
Photography plays a crucial role in promoting Glasgow as a tourist destination. Through captivating images, photographers help showcase the city's beauty, culture, and attractions, enticing visitors from around the world. Their work contributes to the city's tourism industry, highlighting Glasgow as a must-visit destination for art enthusiasts and travel enthusiasts alike.
The Future of Photography in Glasgow:
As technology continues to evolve, so does the field of photography. Glasgow's photography community adapts to these changes, embracing both traditional and innovative techniques. From digital photography to drone photography, photographers are at the forefront of exploring new horizons, pushing boundaries, and capturing the essence of the city in ever more creative ways.Contact your nearby photographer now and see the magic inside their camera.
There are various reasons to hire a professional photographer in Glasgow for your special events.
Conclusion:
Glasgow, with its vibrant culture, diverse neighborhoods, and iconic landmarks, serves as a paradise for photographers. Through their lenses, photographers of Glasgow immortalize the city's essence, showcasing its beauty, history, and vibrant atmosphere. Whether you're a resident or a visitor, exploring Glasgow through the eyes of its photographers will undoubtedly inspire you to see the city in a whole new light. So, grab your camera, explore the streets, and capture the unique moments that make Glasgow a photographer's dream come true.