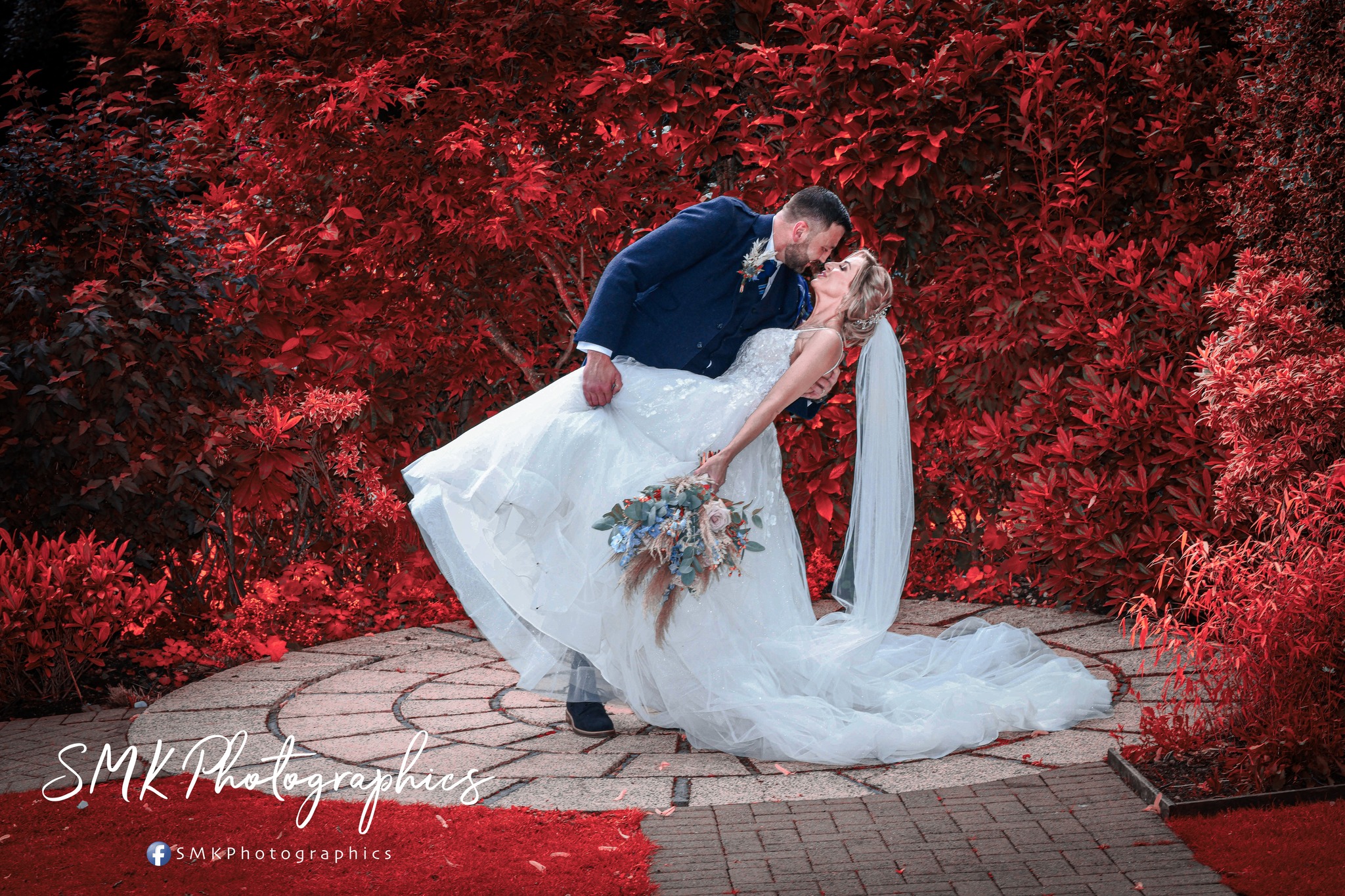 Wedding Photographers in Glasgow : Capturing Love and Memories
Glasgow: A Picture-Perfect Wedding Destination
Glasgow, known for its stunning architecture, lush green parks, and a blend of modern and historic charm, provides a magnificent canvas for weddings. From the grandeur of the Kelvingrove Art Gallery and Museum to the lush greenery of the Botanic Gardens, Glasgow offers diverse settings for couples to choose from. Whether it's an intimate gathering or a lavish affair, Glasgow's versatility allows couples to create a wedding that perfectly reflects their love story.
The Role of Wedding Photographers
In the age of smartphones with high-quality cameras, it's tempting to rely on friends and family to capture wedding moments. However, the expertise of a professional wedding photographer cannot be overstated. These skilled individuals bring more than just a camera to the event; they bring an artistic eye, years of experience, and a deep understanding of lighting, composition, and storytelling.
(i) Capturing the Emotions
Wedding photographers in Glasgow excel at capturing the raw emotions of the day. From the nervous excitement of getting ready to the heartfelt vows exchanged at the altar and the exuberant celebrations on the dance floor, every emotion is documented in a way that transports couples back to that very moment. Their ability to anticipate and capture candid moments is what sets them apart.
(ii) Crafting Visual Narratives
Wedding Cameramen are storytellers. They craft visual narratives that encapsulate the love, laughter, and tears that make each wedding unique. With an eye for detail, they capture not only the big moments but also the small, intimate ones that might have gone unnoticed. These images create a beautiful tapestry that tells the story of the couple's special day.
(iii) Technical Excellence
Glasgow wedding photographers are not just skilled in storytelling but also in the technical aspects of photography. They understand the importance of lighting, composition, and post-processing to create images that are not only emotionally resonant but also technically flawless. Their experience allows them to adapt to different lighting conditions, ensuring that every shot is picture-perfect.
The Diversity of Glasgow's Wedding Photographers
Glasgow boasts a diverse and talented community of wedding and different kinds of photographers like baby photography, school and nursery photography, family photography, each with their own unique style and approach. Couples can choose a photographer whose style aligns with their vision, ensuring that their wedding photos reflect their personalities and preferences.
(i) Documentary Style
Many professional wedding photographers specialise in a documentary or photojournalistic style. They focus on capturing candid moments as they unfold, without intervening or posing subjects. This approach results in authentic and unscripted images that showcase the genuine emotions of the day.
(ii) Fine Art Photography
For couples seeking a more artistic and stylized approach in their wedding, there are many photographers available in Glasgow who specialise in fine art photography. These photographers use creative techniques, such as dramatic lighting and composition, to produce images that resemble works of art. Fine art wedding photography often has a timeless and romantic quality.
(iii) Traditional Photography
Some couples prefer a more traditional style of photography, characterised by posed portraits and group shots. Glasgow's photographers are skilled in this approach as well, ensuring that couples and their families are beautifully captured in formal settings.
The Importance of Pre-Wedding Consultations
Before the wedding day, many photographers offer pre-wedding consultations. These meetings are crucial for establishing a rapport between the couple and the photographer. They allow couples to share their vision, preferences, and any specific shots they have in mind. It's also an opportunity for the photographer to provide guidance, offer suggestions, and plan the logistics of the day. So contact your Wedding Or Pre-Wedding Consultant Today!
Choosing the Right Wedding Photographer
Selecting the right wedding photographer in Glasgow is a crucial decision. To make an informed choice, couples should consider the following factors:
(i) Style Compatibility
As mentioned earlier, different photographers have different styles. Couples should review the portfolios of prospective photographers to ensure their style aligns with the vision for their wedding photos.
(ii) Experience and Reputation
Experience matters in wedding photography. Couples should seek out photographers with a proven track record of capturing beautiful wedding moments. Reading reviews and asking for recommendations from friends and family can help gauge a photographer's reputation.
(iii) Personality and Compatibility
A wedding photographer is often present throughout the day, so it's essential that their personality meshes well with the couple and their guests. A photographer who can put everyone at ease will result in more natural and relaxed photos.
(iv) Budget
Wedding photography services in Glasgow can vary widely in price. Couples should establish a budget for photography and inquire about packages and pricing upfront to ensure they find a photographer who offers the services they need within their budget.
Conclusion
Wedding photographers in Glasgow are not just photographers; they are storytellers who capture the love, emotions, and beauty of one of life's most significant moments. With a diverse range of styles and a deep understanding of the city's unique charm, wedding photographers play an invaluable role in preserving memories that couples will cherish for a lifetime. Their ability to capture the essence of the day and craft visual narratives is a testament to their artistry and dedication to their craft. When choosing a wedding photographer Glasgow, couples have the opportunity to collaborate with talented professionals who will turn their wedding day into a timeless work of art.